NOT machine washable. Please handwash with care.
The factory producing our Pom Pom hats is REACH compliant. Commissioning regular fabric and component testing to ensure compliance with the strict European product safety enviornmental protection standard. The cotton used is also Fairtrade. This means it is produced without using the most harmful pesticides, child labour or force labour. It gives workers in cotton fields fairer wages and working conditions.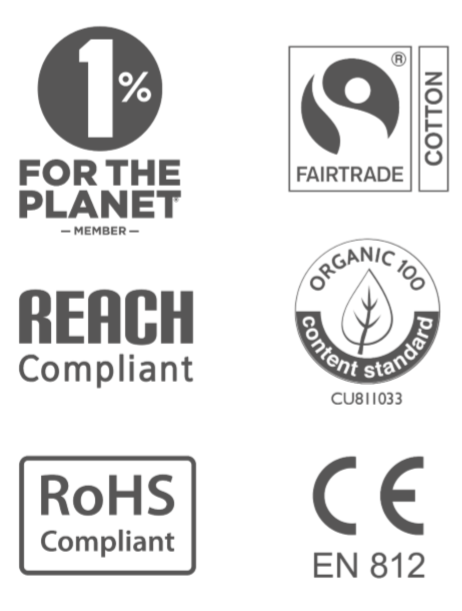 WEAR ONE SHARE ONE
We know you want to help. That's why we've created the 'Wear One, Share One' concept. The purpose of the additional giving product is to meet the physical needs of those on the streets. More importantly - it acts as an ice breaker for you to have that conversation and to hear their story. We believe that stories create endless opportunities to help empower those without a home. All we have to do is stop and say "hello".
Wear One
At Outsidein we always strive for the best and we believe it starts with our streetwear. Our expansive range of unisex clothing is the first pillar of our long term vision to end homelessness. We've spent countless hours to ensure our clothing is not only of the best quality, but also sustainable. We're turning fashion on its head. It's time to wear streetwear that stands for something.
Share One
Every purchase comes with an additional product to give to someone who is homeless. Why? Because we believe change can come from a conversation. Our giving products are small and practical to meet the physical needs of those on the streets, but the relationship you build with that person is what truly matters. We want to change society's perception and show that we can end homeless if we all play our part.
Wear One Share One
Our 'Wear One, Share One' model means that all OutsideIn products come with an extra one for you to give to someone in need. It's an opportunity to connect, listen, share and bridge the gap between society and homelessness. Streetwear isn't going to change the world, but you can. If you'd prefer us to give on your behalf, let us know at the checkout and we'll pass your gift on to our street team and partnered homeless charities.